Updated by Elizabeth Smith
There are 3 ways for Leaders to manage posts in HuddleUp:
Seeing and managing comments
Adding or removing a person from a post
Editing a post
Managing Comments:
You can see the comments and people added to a post by clicking the Comments button or the People button located in the upper right hand corner of a post.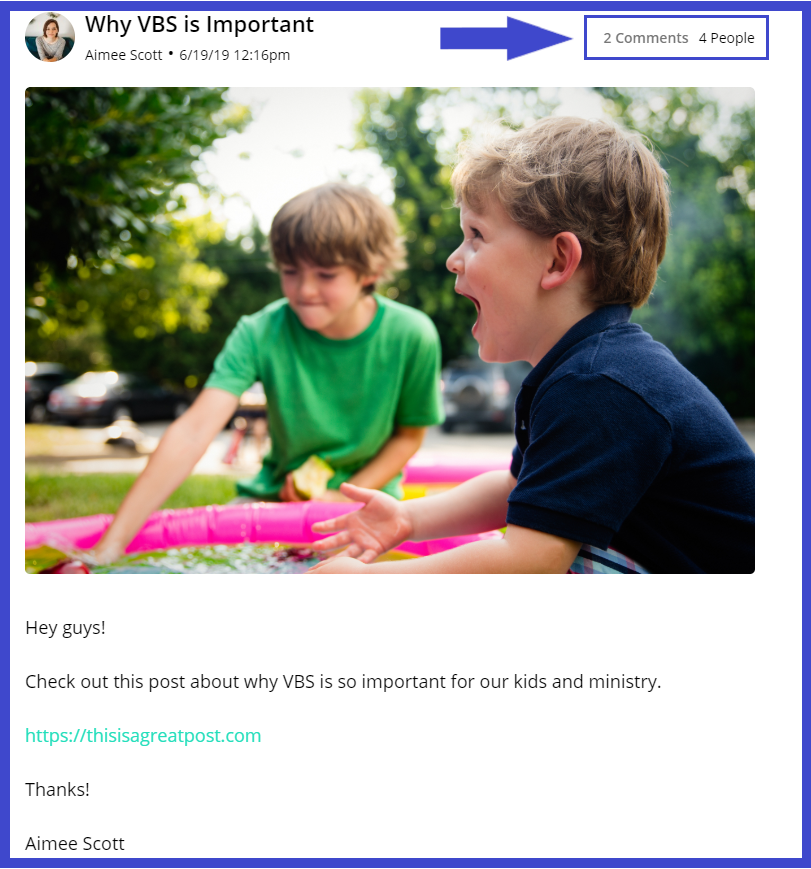 To manage a comment, scroll down until you see the comments list and click the Manage button located underneath the comment.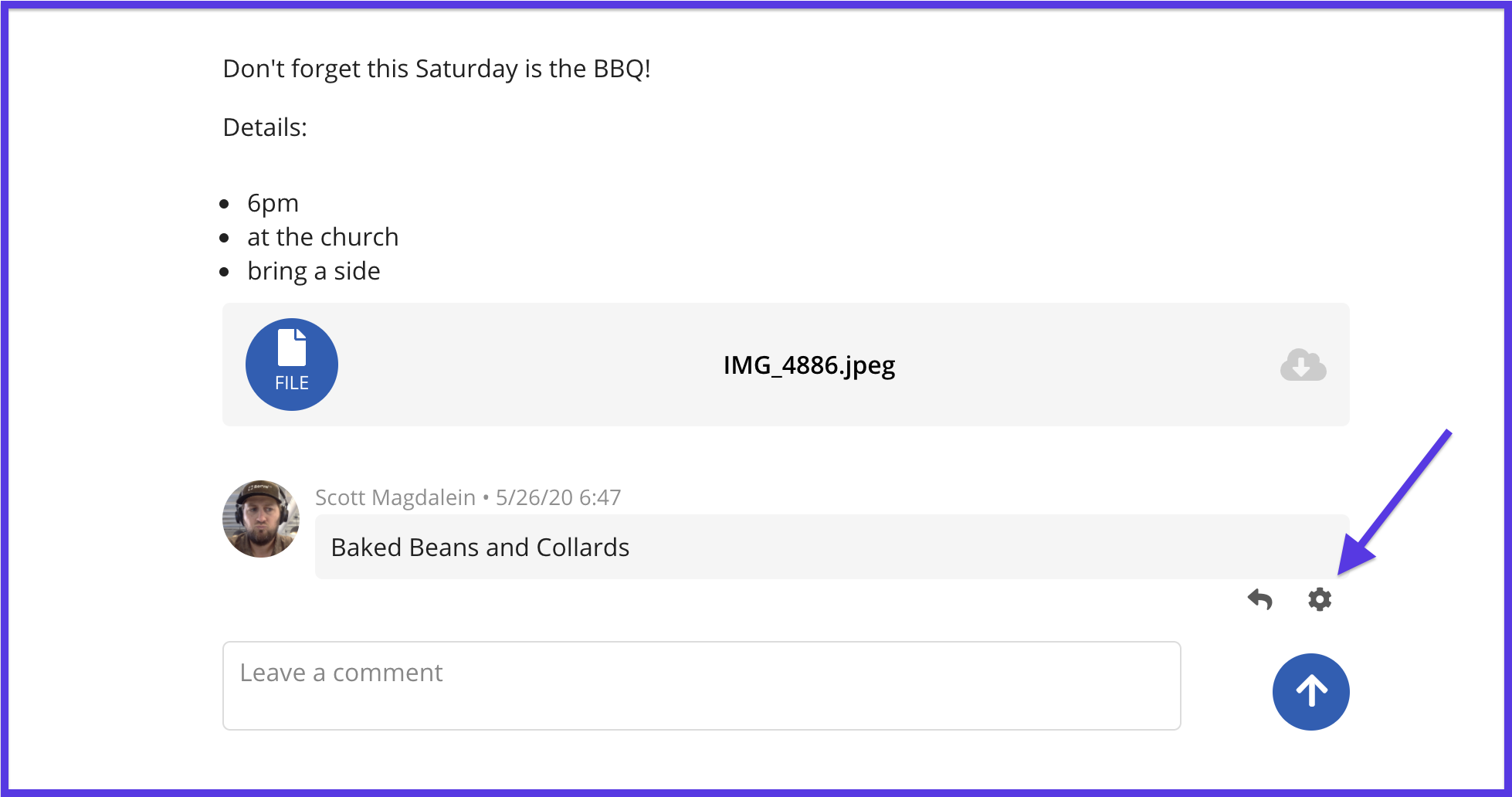 From there, you have the option to hide the comment, remove the person from the post, and to view that person's profile.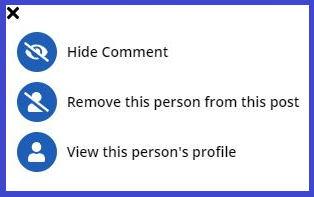 Managing People:
After selecting People you can see and manage those who have interacted with your post, as well as see who the post has been shared with.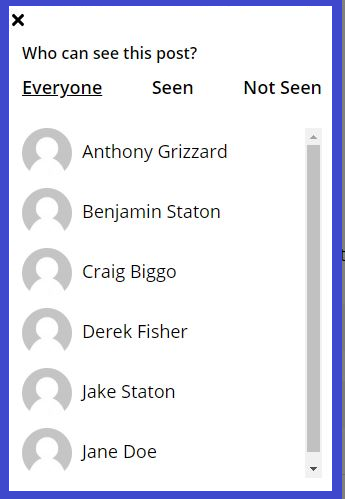 Editing a Post:
You can edit a post by selecting the Edit button located in the upper right hand corner of a post. When editing a post, you will have all the option to edit all content originally added to the post including change the media for the post, editing the people that may view or interact with the post, adding notes or files, or even changing the title.
Did you find this helpful?