Accessing and Commenting on Posts
Accessing and Commenting on Posts
Updated by Benjamin Staton
Accessing a HuddleUp Post
You can receive posts in HuddleUp any of these three ways (the way you receive your post is determined by your account leader and what information you have available in your profile:
Text message
Email
Via your organizations account URL (example: https://serveHQ.church/YOURCHURCHNAME)
Accessing Posts via Email:
To access your post via an email sent to you, simply click the blue "View Entire Post" button included in the email.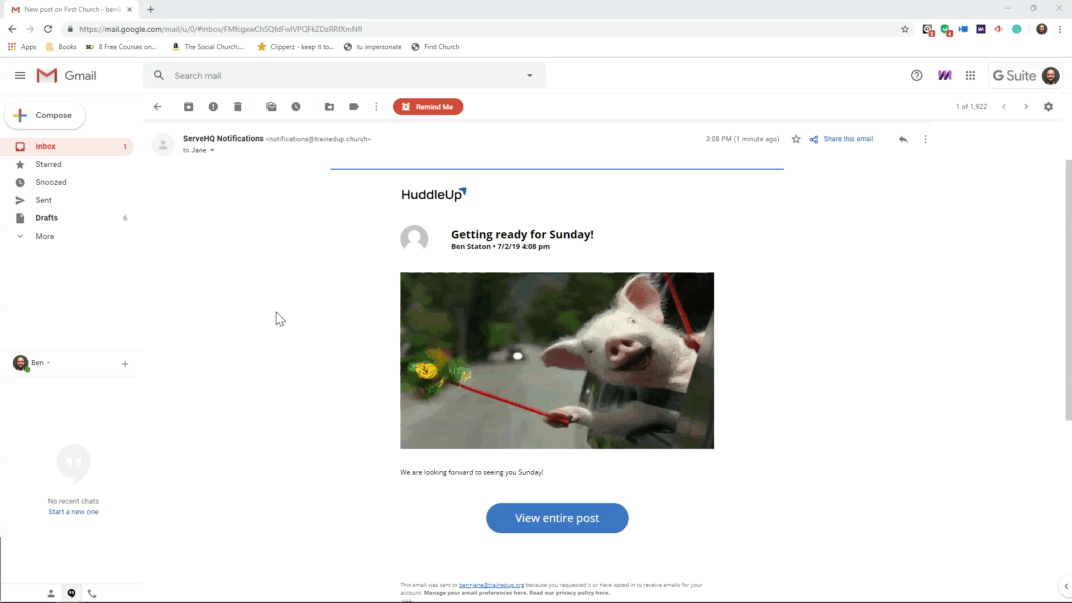 From here, you can comment, see other comments, download files, and access the notes and post media.
Accessing Posts via Text:
Similar to email, you will receive a link that will bring you to the post page. Your text will look like the example below: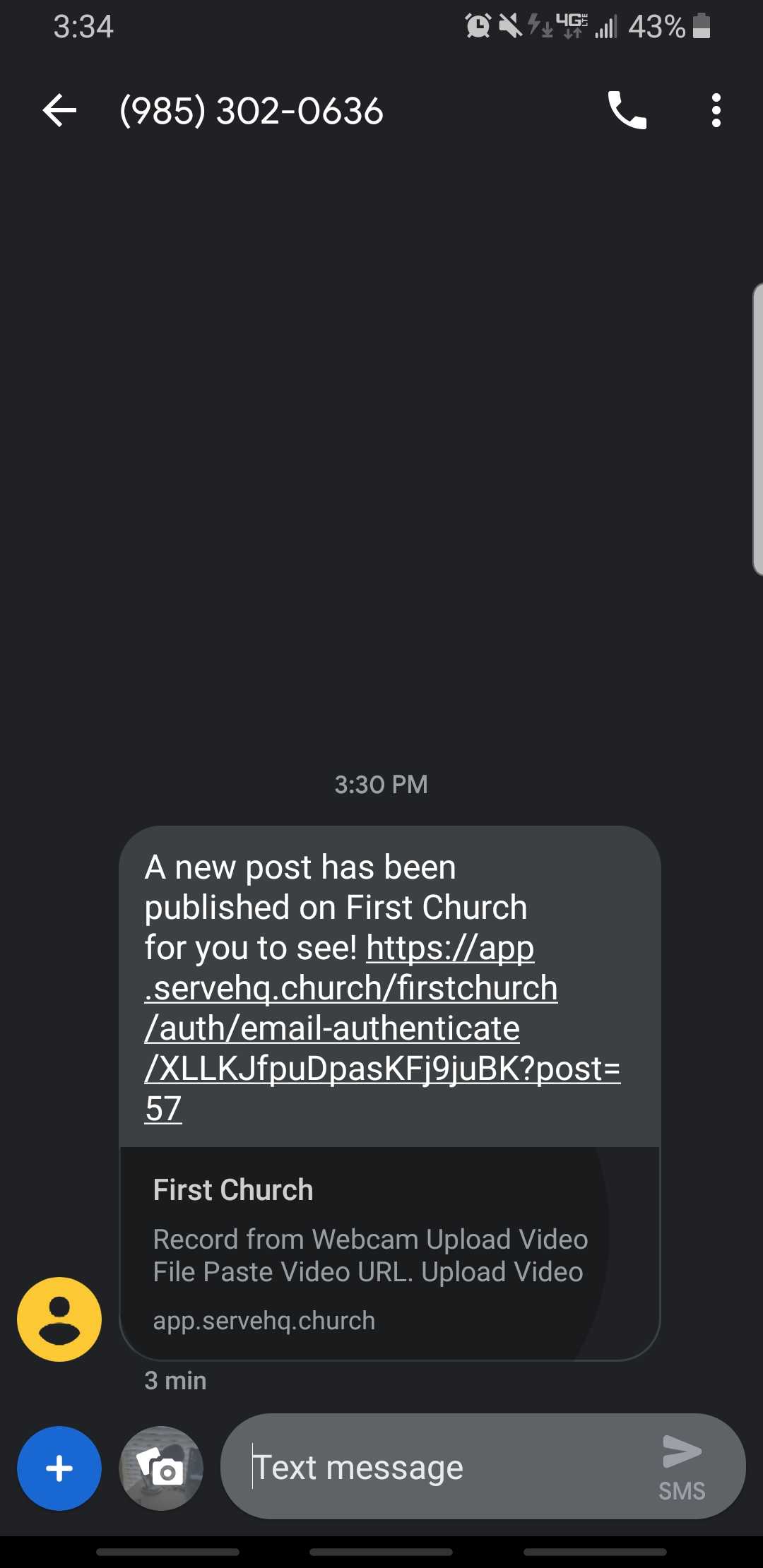 Accessing Posts via HuddleUp:
Since HuddleUp is a web based platform, you can always go to your churches custom account URL and login to interact with posts (example: https://servehq.church/firstchurch).
Did you find this helpful?