How to Use Groups and Campuses
How to Use Groups and Campuses
Updated by Benjamin Staton
Groups and Campuses have three major functions in TrainedUp:
They provide an easy way to filter your team members by using the drop-down menu in your People and/or Reports tabs.
Groups allow you to auto-enroll your team members in courses through our Tracks feature (Click HERE to learn more about Tracks).
Campuses allow you to tie courses to specific locations so your people see the correct training.
Creating your Groups or Campuses
To create a group or campus, follow the steps below:
Click People located in the top left of the navigation bar. 
Click Edit Groups/Campuses.
Click Add Group/Campus.
Type the name of the Group/Campus you would like to add.
Click Save.
Adding your People to Groups or Campuses
Add people individually:
Click the People tab.
Scroll down and click on the person you'd like to add to a Group or Campus.
Click Edit.
Type a Group or Campus into the open field, and select it from the drop-down.
Click Save.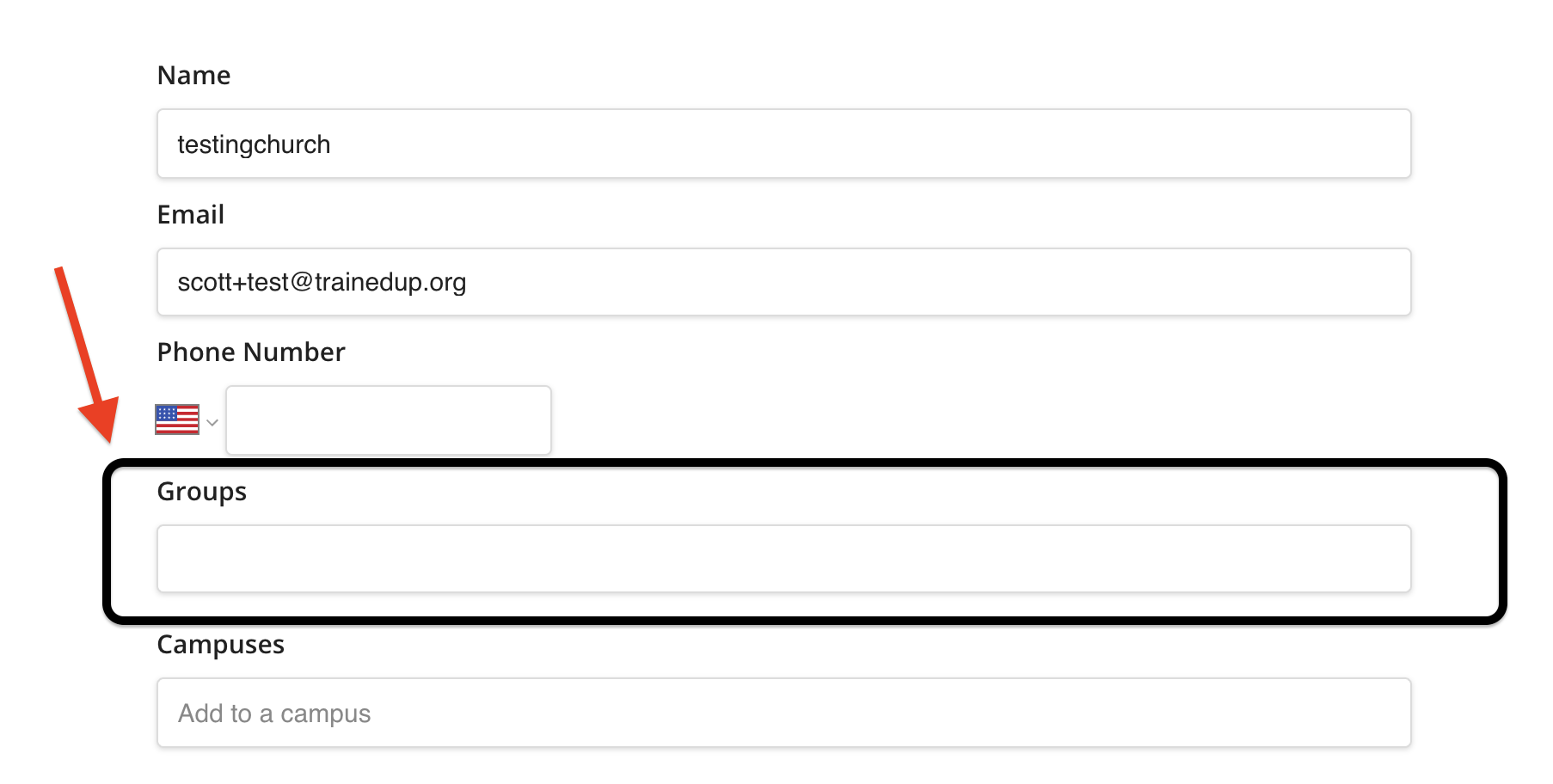 Add people in bulk:
Click the People tab.
Click the checkbox next to every name you'd like to add to one specific Group or Campus.
(You can also search a user by name and select in bulk that way.)
Click Add to Group or Campus
Select the group or campus the group needs to be added to from the drop-down. 
Click Add to Group again.
Did you find this helpful?